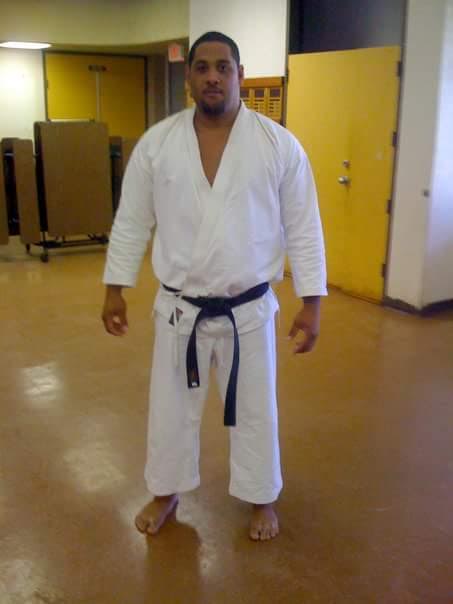 Jordan Maka'ala Patterson
Not many have the compassion and ability to work for many years in Hawaii's communities with special needs children in public schools, and in vocational rehab and in court appointed youth programs. But Jordan has done these things.
Jordan loves the ocean and is also a well known waterman, and champion longboard and Tandem Team Surfer having competed in several world tandem championships.
In the martial arts arena Jordan has studied from his youth and has competed in tournament sport Shotokan Karate-Do, Judo-Jujitsu, and Mixed Martial Arts.
Sensei Jordan loves teaching children and youth and is a Chief Instructor in Hawaiian Shotokan and Kaito Gakko Judo-Jujitsu, and has run classes and Dojo in Nanakuli, Waianae, and Makaha.